Essential First Aid for anyone who owns pets, including monkeys! Help your furry friends out should they get hurt.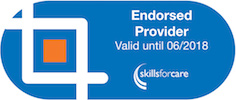 This is a special course we have developed for people working with or owning a monkey and other pets. The course is our standard pet first aid course covering dogs, cats and other pets and we have added the special considerations and treatments for emergencies with primates.
The course covers the first aid and CPR differences between pets and monkeys and the common illnesses and injuries that can occur.
This course is available as a classroom course only but you will get access as with all our courses to the videos and downloads on our pet first aid course.
We developed this course with Wild Futures in Cornwall who are a UK primate welfare and conservation charity rescuing, campaigning, educating and providing sanctuary to primates in need. We also support projects overseas, working to protect primates and habitats worldwide. Wild Futures are well worth a visit.
The content of this and all our courses has been independently certified as conforming to universally accepted Continuous Professional Development (CPD) guidelines and come with a Certified CPD Statement as well as a ProTrainings Certificate and for online courses an Evidence Based Learning statement.